---
---
Pysanky on stamps (in 2000) and envelopes (in 2001) from Ukraina
In April, 2000, Ukraina issued a sheet of six stamps featuring pysanky.
When Susan went to Ukraina that summer, she was very kind to
bring these back for me - duzhe dyakuyu tobi, Suzanno!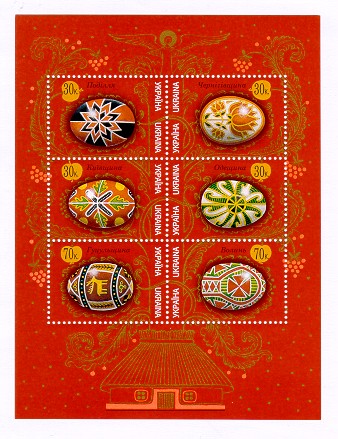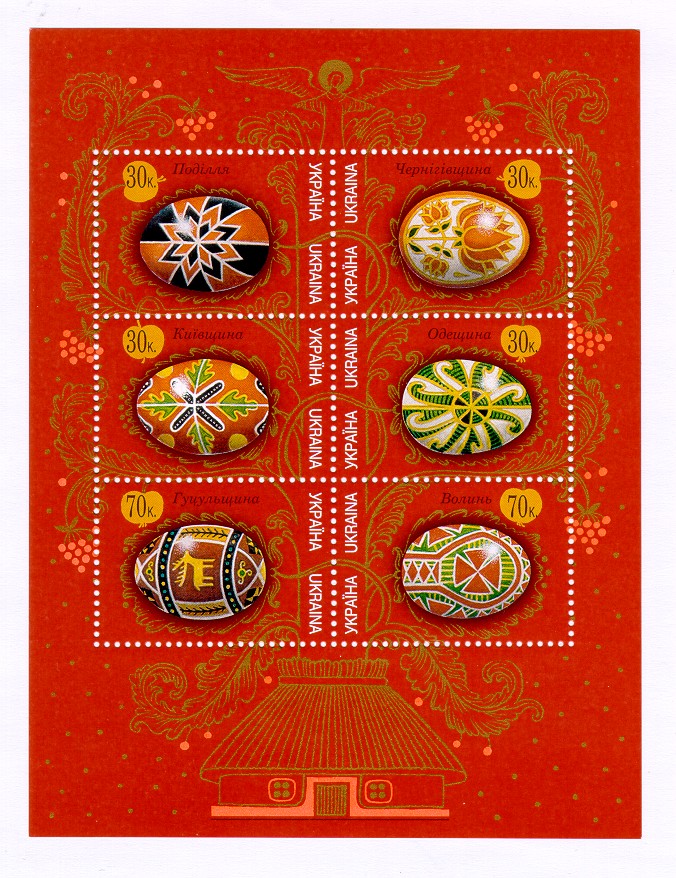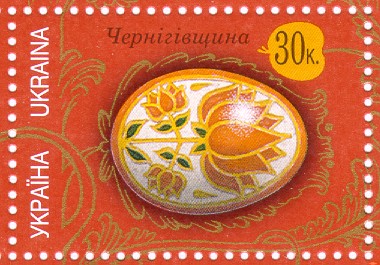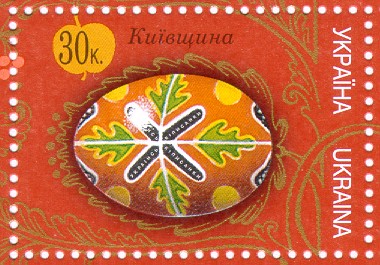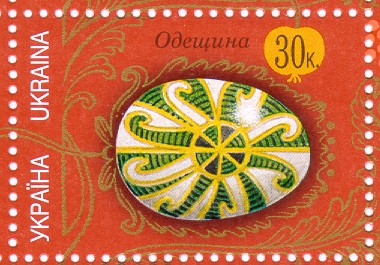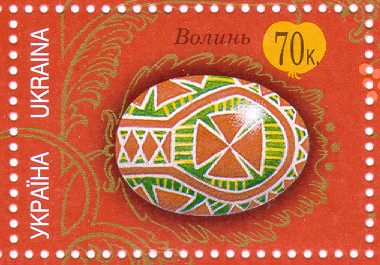 ---
For Easter, 2001, Ukraina issued an envelope with pysanky on the front.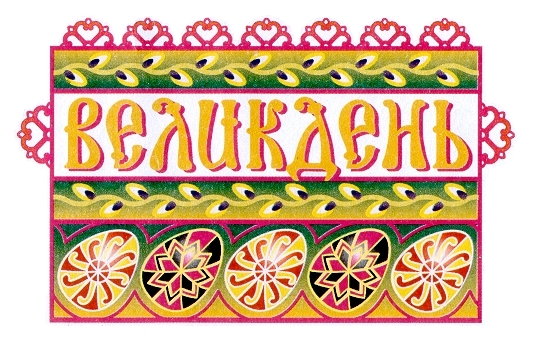 On the envelope, the actual image is about 3.5 inches wide by 2.25 inches high.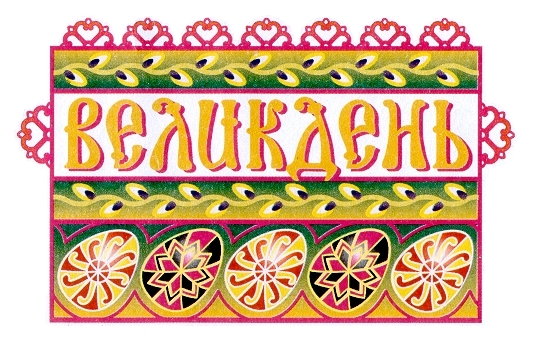 Here it is enlarged 2x.


---
---
---