---
---
The Chapel at Baturyn
Saint Volodymyr and Olha UCChapel is located at the Plast Camp "Baturyn" in South Bolton, Quebec. This chapel was built in 1979. The style is reminiscent of the churches in the Hutsul region of the Carpathian Mountains. There are three buildings: the chapel (kaplytsya), an open sided shelter, and a gate (brama) which also serves as the bell tower (dzvinytsya).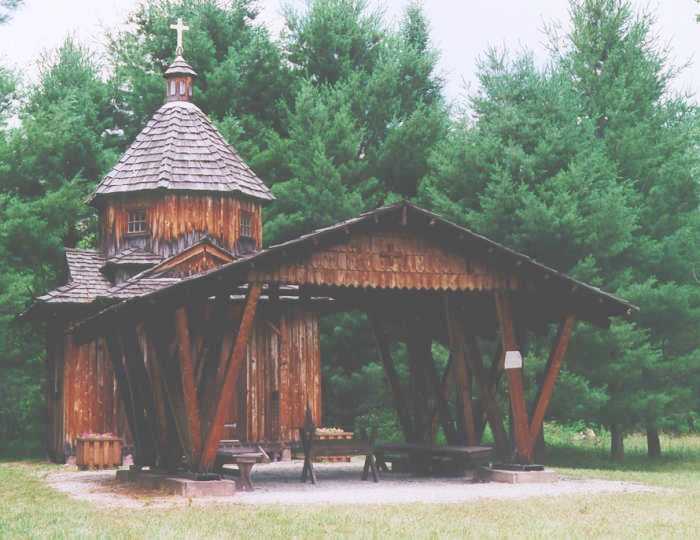 This view shows the open sided shelter, with some benches, in the foreground. The chapel is in the background.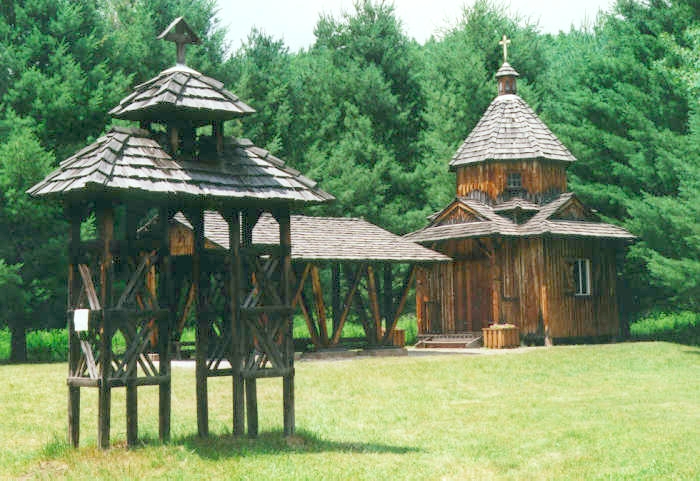 This view shows the gate and bell tower (in the left foreground), the shelter, and the chapel (in the right background). The chapel is very small inside. There is an icon attached to the inside of each of the two front doors of the chapel. When these two doors are opened, the two icons, one on each side, form an iconostas.
These are "relaxed" and "cross eyed" 3D images, from early May 2003, of the chapel and grounds.

This is the "relaxed" 3D image.


This is the "cross eyed" image.

---
---